I'll be speaking as part of a panel discussion next week about "How to Strategically use Social Media in your Marketing" as part of an ongoing lunchinar sponsored by Simplex-IT.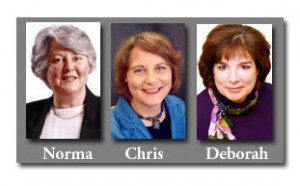 Joining me on the panel will be Norma Rist, author of Small Business Savvy and owner of Norma J. Rist CEO Consulting Inc.;  and Deborah Chaddock Brown, publisher of MakeOrBreakMoments.com and owner of All Write Ink, LLC.
Bob Coppedge, owner of Simplex-IT,  will moderate the panel discussion.
"Many small and medium sized businesses want to take advantage of blogging, social media networking and other Web2.0 opportunities, but aren't sure how these tools strategically fit with the rest of their marketing program," explained Brown. "The panel discussion at this lunchinar will help them strategically evaluate the use of these tools to achieve the goals of their sales and marketing program."
While the lunch is free, registration is required at this link: Simplex-IT June Lunchinar.