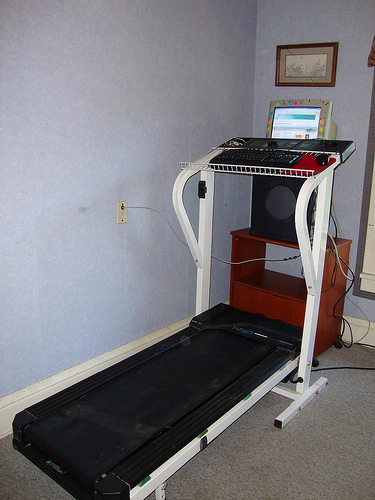 Thanks to the idea of a treadmill desk, brought up a few months ago at one of Norma Rist's  Akron Boardroom meetings by Leslie Carruthers, I'm now blogging while burning calories. I finally got my treadmill desk up and running walking. Check out the photos below to see how I set it up!
I write this at comfortable 1.8 mph. You can click on my photos posted on Flickr to see them bigger and read more info about how I did it and what I'm going to change about the set up.
Video of interest: http://www.youtube.com/watch?v=CPjN07JyVjo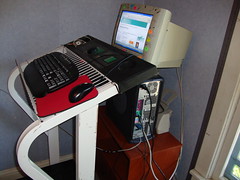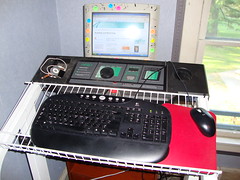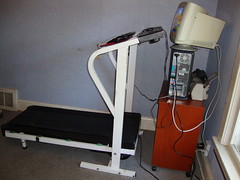 Update
4/19/2011: It works. I've lost lots of pounds and now make it a habit to spend about 1/2 to 1 hour a day on it. I either read email, watch how to videos, facebook or edit videos on it. Makes the time fly by. And I am comfortable now at a 2.1 pace.

Subscribe now to Branding & Marketing through an RSS feed or Email feed so you don't miss anything!
Did you like this blog? Tell Your Friends on Twitter or Tell your Friends on Facebook