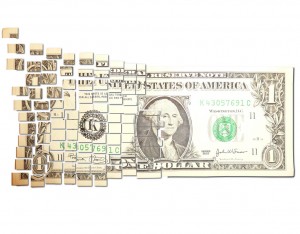 Most marketing professionals will tell you one of the keys to gaining market share is to really understand what your target market thinks, feels, values and appreciates.
And then create an offer with creative that focuses on appealing to those psychographics,
So why do companies swap out a photo or a color on their materials and think that it will appeal to a new target demographic?  I don't think that they're trying to save money on creative.  But often they offer the same key benefits, features, and premiums for a separate market… and many times the same words and phrases… the same logical or emotional hook that they used with a totally different market.
Gender, area of the country, age, HHI, profession, education level, as well as the psychographics —  What appeals to a 25 year old male, will probably not be met with the same success when offered to a 50 year old  woman.
This recent marketing article about financial services points out that while women influence 93% of the financial decisions in a household, most women are very dissatisfied with the way financial services are presented to them, with less than 20% feeling satisfied with the way the products and services are marketed to them.  Results from several studies are mentioned.
The company that understands and talks most directly to their target market will likely win big in insurance and other key financial products. What steps are you taking to get closer to understanding your core target market?