Carolina Rogoll's new book, Star Brands: A Brand Manager's Guide to Build, Manage & Market Brands is a  great resource for anyone seeking structured guidance on creating a brand plan.
Rogoll presents a five-step practical guide on taking a business and brand from conception… to realization… to success.
I like her five points - They are  very similar to the 4 M's of Marketing that I use. I would combine point 3 and 4 (Crafting a Communication Strategy and Establishing a Marketing Strategy) into a single point, but a 4 sided star looks a lot more like a rectangle!! So I completely understand why she separates the two.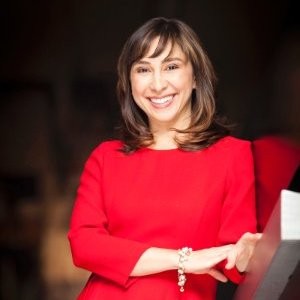 She has a great background - real world experience (her LinkedIn profile says P&G experience since 2003) — combined with working as an educator in branding (School of Visual Arts In NYC.)
I also like that she uses case studies from famous brands, such as Harley Davidson and MasterCard, and  interviews withbusiness school professors, advertising agency leaders and former CEOs.
Star Brands is a practical book that business professionals and entrepreneurs can use as their own brand building "workbook."
Of course, I can't let a book review pass without mentioning my book. I wrote it to help the small business owner who wants to brand and market their business: Simple Steps, Big Results. It's been my experience that learning lessons from big brands is very helpful - especially in theory - but when you're dealing with a micro budget, sometimes lessons don't translate from the million dollar brands.
Full Disclosure: While my Amazon link does NOT attach to an affiliate link, nor am I being paid for this review, I did receive the e-book for free in exchange for doing this review.