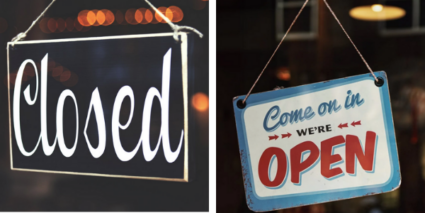 What's your marketing plan for reopening?
How will you let your customers and clients know that you have reopened your business? How will you let them know they can safely use your services, buy your products and conduct business with your company?
Many of my clients are asking these same questions.
Communicating with clients, employees, families and the general public has never been more important.
Honesty, integrity, science, and common sense. 
If you'd like to talk, send me a message on the contact page or leave a comment below.