I enjoy watching the Superbowl for the ads, although I thought that several of the commercials didn't deliver on their brand promise. Some were somewhat offensive. Others just plain confused. I must not be the "target market" for most of the advertised products.
Here are my favorites, by quarter: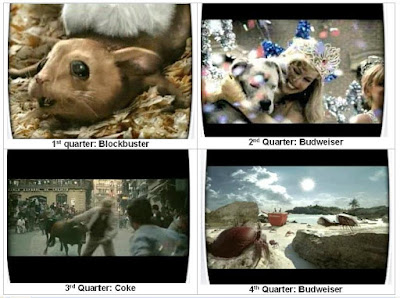 If you are looking for a quick and easy way to rewatch the ads by quarter, I like this link.
For a thorough review of what other Marketer's think about the ads: