How do you market - with email or snail mail?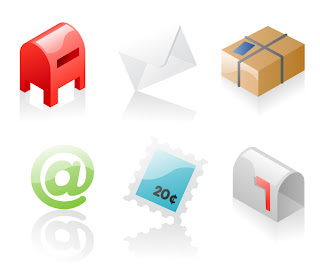 What's better? To send out direct mail with printing, postage & hard copies? Or to hit the button and zip out an email?
In my opinion, there are pros & cons to each:
electronic mail:
PRO
It's quicker - an instant delivery.
It's less expensive - no printing or postage costs
More flexibility
CON
Much less personal
Easy to ignore or delete
Bulk emails can be illegal if used incorrectly
Less tangible, believable
Lower percent of response
hard copy mail:
PRO
A hard copy has the ability to stick around for a day or two or longer.
More tangible/credible
Higher response rate
CON
Expensive
Time consuming to execute
Which one to use? It depends on your industry, your target market and your message.
My opinion is a hard copy first and after the relationship is established, let them pick how they'd like you to communicate. That way the email is less likely to be deleted because they requested it. And I always include an OPT OUT with each email.
In general, the percent of response shouldn't be how you evaluate it, but the cost per response may make more sense. However, if you're trying to build brand image, awareness and reputation, snail mail makes more sense.
I know, I know! Image, awareness and reputation don't immediately turn into sales. But a quick sale can become just a spike in the business that you'll need to prime over and over again to maintain. So, maybe the question should be branding versus marketing?
What has been your experience?