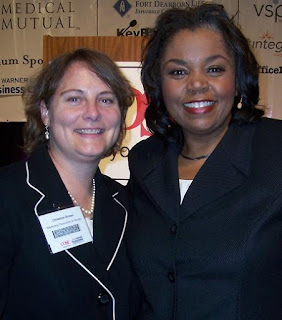 I heard a very inspirational message from Delores Pressley this afternoon. She was the keynote speaker at the COSE small business conference at the IX Center in Cleveland.
She had many great and inspirational parts to her presentation, but I felt the most motivational was when she insisted that each business owner take a pledge (with right hand in the air) to ask for help, act on invitations for help and appreciate help.
Her story, and particularly the way she delivers it, is very motivational… from being a fourth grade teacher, to breaking into modeling, to become a nationally renown professional speaker and appearing on Oprah… Delores Pressley was a joy to experience!