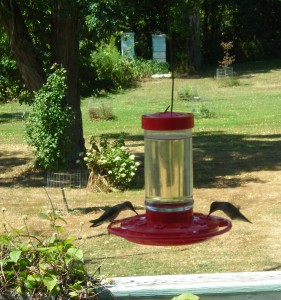 Hmmm. For the last month, Google has been using a new algorithm update to calculate the results in their search engine pages. They say it's to improve the long string results of the consumer on a variety of devices. They call it Hummingbird because it is "Fast and Precise!"
Perhaps they are just trying to keep search marketing firms on their toes. This is good news for outreach agencies like TheHOTH and Rhino Rank. If Google is updating its algorithm, this usually means some websites may fall down the rankings. At the same time, some could go up. If your site has been affected by Hummingbird (i.e. your results have gone south). You'll need to do some organic outreach, but this can be very time-consuming. To put your worries to rest, you may want to check out this Rhino Rank review that can take all of your problems away from you.
This can impact the current SEO you're implementing and you may need to make some tweaks to your procedures due to the changes. You might find that some of the successful tactics you were using are no longer viable. When it comes to digital marketing in general, for anyone new to this, there may seem like a lot to understand. From looking into questions like what is a serp, how does SEO benefit a website or even how can I implement digital marketing into a business, there are lots of aspects to look into when it comes to understanding what SEO is all about.
Depending on your location, you might want to consult with an SEO agency in your area and see what their take is. If you're in Singapore, you might want to try out SEO Services in Singapore, Best SEO Marketing Pte Ltd, or perhaps you're in Paris and would like to try something a little closer to home. Outsourcing your SEO needs during this time can help you manage the change and minimize the impacts the change can have on your SEO and digital marketing. For more information on some of the most important SEO factors for 2020 for success on your website, check out assertive media's blog.
What does it mean to you?
The keyword phrases that people use to retrieve your company's website will be hidden
You won't know which words people use to get to your website
Long tail strings should work better
More reason to focus on good content, good content, good content
Although this is certainly not new, it bears repeating: STAY AWAY from easy SEO link farms
Probably even more reason to have a blog on your website and add to it with good natural organic content about your subject matter
More to come about this from the experts, I'm sure!
Also in the news:
Forbes: Meet Hummingbird: Google Just Revamped Search To Answer Your Long Questions Better
If you have been doing SEO with great content, your keyword phrases will naturally fall into your copy and headlines, so your site will continue to come up in the search results.