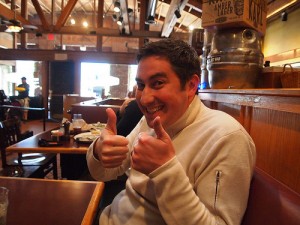 Do you use reviews to market your products, services and business?
After a customer or client has said how much they appreciate your business, product or service, ask them to post a review on line with a specific site that will help you. 
For a service professional, it may be LinkedIn recommendations or simply asking for a "LIKE" for your Facebook Fan Page.  For a product or a restaurant, it may be different.
Some of the sites require that your website is registered before anyone can LIKE it, review it, or recommend it… and it is generally the site owner's responsiblity to register the site. 
Here are some examples of directories with reviewing capabilities or just plain review sites.
It's takes a little time to register your site, but don't you think it is better for you as the owner to register your own site, than someone else claiming it, right? If you leave a review, make sure you follow the rules!  It's very important to make sure that you use full disclosure!
 The revised Guides specify that while decisions will be reached on a case-by-case basis, the post of a blogger who receives cash or in-kind payment to review a product is considered an endorsement. Thus, bloggers who make an endorsement must disclose the material connections they share with the seller of the product or service. Likewise, if a company refers in an advertisement to the findings of a research organization that conducted research sponsored by the company, the advertisement must disclose the connection between the advertiser and the research organization. And a paid endorsement – like any other advertisement – is deceptive if it makes false or misleading claims.
Which crucial site did I miss?
Where are some places for reviews that are appropriate for your business?
Let me know by leaving a comment below!
Photo credit: Kelly Abbott


Some rights reserved by Roebot