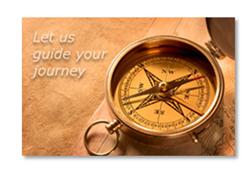 Do you regularly re-evaluate your marketing program?  When was the last time? July is the month to take a look at your plan.  Here are key questions that manufacturing firms should ask about their marketing: 
What is our Strategic Market Focus?
How do customers view our company?
How do we evaluate our customer service and interaction?
What is the interaction between marketing and other areas in our company?
What methods do we use for new product development, product pricing, identification of customer requirements, competitive intelligence?
What is our market niche, and how should we market to it?
What is our current product/ pricing mix  and should it be adjusted?
How should we improve our current marketing plans?
These are big questions, but they are also the types of strategic and tactical problems that every manufacturing business should ask.  If you are in charge of marketing for a manufacturing firm, this is the month to pull out the most recent marketing plan and re-evaluate it.  Using these 8 questions may help you to find an area that needs to be improved. 
Thanks to the Manufacturers Resource Center for inspiration for today's post.
Next month - pulling together the first pass at the 2009 marketing budget.  By reviewing these questions now, you'll be more prepared for creating the 09 marketing budget and it will seem less daunting.