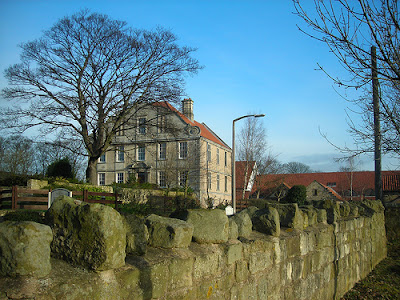 Last week I had the pleasure of traveling to London and Rotherham with Athena International's board. What an inspirational trip on many so levels. Now that my jet lag has somewhat subsided, I wanted to share what I saw and learned.
1) Planting tiny seeds can produce outstanding unexpected results. The original connection between Rotherham chamber and the Athena organization started in Youngstown Ohio. This is a story that deserves it's own blog post, so watch this space.
2) Going beyond the normal customer service amazes your clients. The photo above, taken in the morning light, shows Hellaby Hall Hotel managed by John Silker, president-elect of the Rotherham chamber. I can't say enough about the warm welcome and the over-the-top service of John and his staff. Just lovely.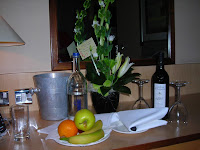 I was so impressed by their great, world-class workout wellness center, as well as the great service in the restaurant and the meeting room facilities. Outstanding!
Previewing the website before the trip, I had expected my stay to be much more corporate and formal. However it was my experience that Hellaby Hall Hotel, although top-notch corporate, was also a wonderful mix of sincere warmth, hospitality and friendliness that really helped to establish a strong connection for me with Rotherham. It really felt more like being welcomed into someone's home. Maybe that's why it hosts so many area wedding receptions and events.
3) Relationship builders — people who have the knack for bringing people together — can accomplish so much to bridge the differences. Janet Lister, the event organizer, was awe-inspiring at bringing people together for a common goal and positive outcome.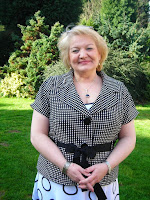 She headed a committee that got the chamber and the council to work together to honor 10 Athena honorees, 22 young Athenians and build some amazing connections.
Again, post worthy of additional blog entries!
You might think, what does this have to do with marketing? Recently I've posted about various regions marketing their talents and unique mix of offerings: State marketing vs Regional Marketing using Ohio's marketing for example, Des Moines Iowa's marketing efforts and Minneapolis & St. Paul's marketing program.
Rotherham (population 253,000) has figured out how to:
encourage its youth

build relationships with those from all over the world

exhibit leadership

and enable all types of people to work together for a common goal
All these regions and states in the US could take a lesson from Rotherham.