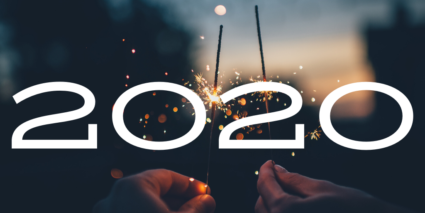 Most likely your business has a new budget starting fresh in January of 2020.
Many companies create the marketing budget as a percentage of revenue, or a percentage of desired revenue. The marketing team works closely with the sales team and uses the forecast to anticipate how to reach potential new customers, convert quotes into orders and build the pipeline.
Dividing the budget up into company awareness building and product/service advertising can help build the steps needed to build inquiries.
Deciding where to put the effort and expenses in media depends what influences your customers and how you can best attract potential customers.
If most of your customers come from referrals, perhaps your marketing plan rewards those who bring in new business with a discount on their products or services… or with a value-added product. Making it easy for your existing customer to share your contact information is a great way to help customers to refer new business to you.
How do you reward your referral network? Do you even know who your best referral customers are?
Do you know what they say when they refer your business and how they referred it? Is it via social media, a business card, sharing a contact from their phone?
Do you always ask "How did you hear about our business?" and "What have you heard about us?"
Both of these questions seem elementary, but the answers can provide a helpful key to where to spend your money.
"I saw your phone number painted on one of your trucks… on a yard sign… it popped up on my social media feed… I googled and your ad came up…. My buddy texted it to me."
Does your marketing plan for 2020 include keeping track of how the leads reached you?