Are you working on your logo with your graphic designer? It doesn't have to be a frustrating process.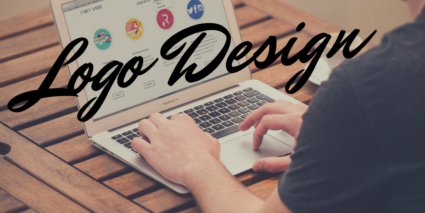 Many thoughts go into a logo treatment. Sometimes developing a logo may seem so simple, but once you start thinking about it, developing a logo drives a lot of other decisions.
10 Considerations for Developing a Logo with Your Graphic Designer
Colors - I've written many articles about colors and their meaning. Selecting a logo color palette sets up the colors for the branding.
Typeface - Bold? Italic? Cursive? San Serif?  Selecting the type says a lot about a brand.
Icon - the Nike swoosh, the Target circles, the Nationwide rectangle. Sometimes just seeing the icon is enough. What does your company's icon say about your business?
Reversing (what will it look like against white? Against another color?)
Easy to read - It's important that people can read it quickly and easily. Your logo represents your company and you want to communicate
In Print - on letterhead, envelopes and business cards
Website - Do the lines of type hold up on the website? The colors often drive the colors of the website as well.
Trucks & Clothing - Will your logo work as a billboard for your business on the side of a van or the shirt of your employee?
Signage - How will your logo look from the road or on the street?
Social Media shapes - in a circle (like Twitter) or a Square like LinkedIn. Does your logo have to be vertical or horizontal?
While you don't want to get caught up in analysis, these are a few of the things you may want to consider when you're working on your logo with your graphic designer.
We have helped many of our clients refresh their logos or develop brand new logos for a new product or service they want to offer.
Evaluating a Logo with Your Graphic Designer