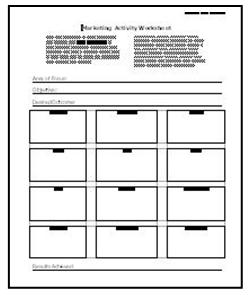 I developed this marketing activity worksheet several years ago after sketching it out in meeting after meeting with clients as I consulted with them about their marketing efforts.
You'll want to download the Marketing Activity Worksheet here .
Then listen to this 3 minute podcast I recorded to better explain how to use this marketing tool to help you focus your marketing efforts and achieve better results.