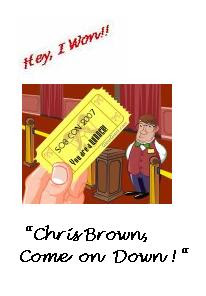 Just a quick post about SOB '07 Event about the Successful and Outstanding Blogs.
May 11-12, in Chicago. I've been thinking and thinking about attending. Wanting to go. Talked to Deborah Brown at Bizinformer.com about it. Talked to Laurence-Helene at Blogtilyoudrop.com about it!
Many the bloggers I read are going to be there… either speaking or attending.
I just won tickets to the event!! Thanks, Mike Sansone at ConverStations! NOW I REALLY can't wait. Hoping to see all the Z-listers there too. Mike says I won the tickets because I was the first one to jump on the Z-List initiated by Mack Collier of the Viral Garden.