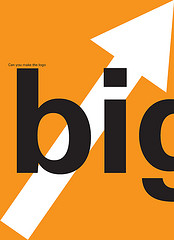 Supersized fast food drinks. Jumbo shrimp. Enormous flat screen TVs.
BIG is a very popular product positioning in the United States.  But when you are trying to increase sales and profits, bigger may not be better.
If you're trying to sell to emerging markets, where people buy in small quantities, but enormous volume, you may find that smaller is the best.
This look at packaging sizes for products marketed in emerging markets via a slideshare presentation by marketing professor Sameer Mathur of McGill University in Montreal Canada shows the enormous potential of microsizing your product to meet the needs of the emerging markets.
Dr. Mathur has lots of intriguing marketing presentations about pricing, branding, distribution channels, target market segmentation and positioning.  And more!  These are a great resource for any business professional who is trying to navigate thru all the onion layers of marketing to improve the results for their product, service or brand.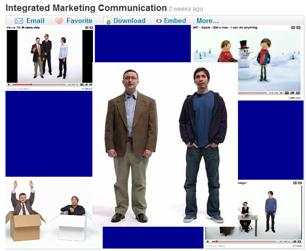 I like how his PowerPoints mash up real life examples with the intellectual marketing theories to make the ideas easy to understand.
After clicking thru Dr. Mathur's marketing PowerPoints, which one did you find the most helpful to your current marketing challenges? How will you change what you are doing based on what you saw in his presentation?

BIG photo credit: ::: Radar Communication :::