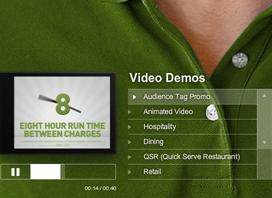 Ever notice that the pieces of flair a server at the restaurant or a sales associate in a store wears helps to draw your attention to a new product?
Maybe these have been out "forever", but I just found this new digital video programmable button, badge or flair. I could see applications that could make an interesting trade show attention getter when pinned to your lapel.
Have you seen these in action?