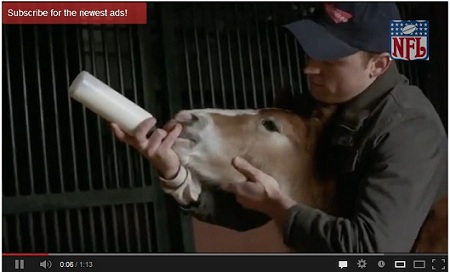 My favorite commercial is the Baby Clydesdale: It's got heart strings, cuteness, just a little bit of branding and even some audience participation.  You can name the baby by tweeting #clydesdales names.
Levi is the name I'm going to tweet them, in memory of Levi the Clydesdale in Portage County Ohio. He was the biggest horse around.
Here's links to my posts about favorite commercials in prior years:
2012
2011
2010 Missed it.
2009
2008
2006
Update: Budweiser posted a new photo of the little foal. Way too cute!