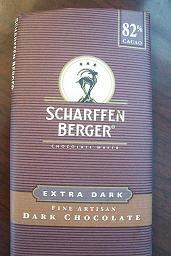 A few weeks ago I described the packaging and positioning of Hersey's Dark Chocolate line. A few people commented that it doesn't match… Now an update:
Healthy chocolate positioning didn't work for Hershey's. A recent Brandweek article cites:
For the past two years, Hershey has positioned its dark chocolate products as healthy treats by emphasizing their cacao content.

The result has been punishing: Hershey's second quarter profit plunged 96%. While that was at least partially the result of higher dairy costs, analysts blamed the marketing of Hershey's dark chocolates.
Lesson learned: better stick with the indulgence positioning, right? What other products can take a lesson from this?