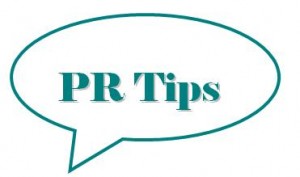 I believe that PR is a stronger marketing tool than advertising for many situations. Especially if you're trying to build awareness and create a reputation on a moderate budget.
Advertising works well when you have robust cash flow and you want to keep it that way by reminding your target market about the benefits of your products.
So let's say you're interested in using public relations as a tool to market your business, but aren't sure where to start. My first suggestion would be to consider hiring a PR firm or a PR consultant to help you set your goals and create a great program.
If that's not in the budget and you've got to be a pure PR do-it-yourselfer, there are some resources that I recommend to help you get started.  These good press release writing tips sites will help you with writing the information in a journalistic style:
What PR tools do you use for either creating your plan, writing your information or distributing the info? Leave a comment and let me know.