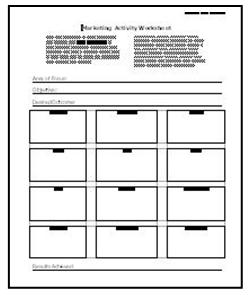 I was just remarking to a business associate the other day, I can't believe it's been 10 years since Y2K.  While it seems like so much has changed, some things stay the same.
The beginning of the year is a great time to take stock and celebrate your accomplishments.  And the time for reviewing the goals and objectives for next year.
Make sure your marketing program is in place for the New Year, so you can take advantage of the economic upswing.
Marketing helps you to GET FOUND when your prospective customer or prospective client is looking for your products or services.
Don't hide or make it hard to find you! When was the last time…
you sent out a press release about your business?
you updated your website?
you mailed a letter about all the services you provide to your past customer list?
you updated your prospect mailing list?
you worked on your website's search engine  ranking?
you reviewed your keywords with Google analytics?
you tweeked your marketing materials?
you refreshed your core product offerings?
Do you find yourself pursing your lips? Use the Marketing Activity Worksheet to lay out your plan. You don't have to attack it all at once, but you can figure out what you'd like to do first, next and next!