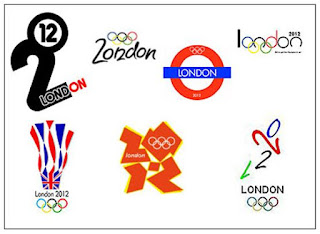 The logo for the London Olympics has stirred a lot of debate. In fact, one sided debate. Pretty much everyone hates it.
I did read one comment that it is easy to spot from roadsigns. But overall everyone hates it. Even Seth doesn't like it: "It's not a job for a committee." I think that one phrase tells the tale right there. Developing a logo is not a popularity contest among committee members.
Check out more of the alternative logos that were recently posted on the BBC site.
The logo as an icon doesn't really have much meaning until it is used. Otherwise, why would golden arches mean hamburgers, red pigtails & freakles mean healthy fast food and a Weird Cowboy hat mean Arby's?