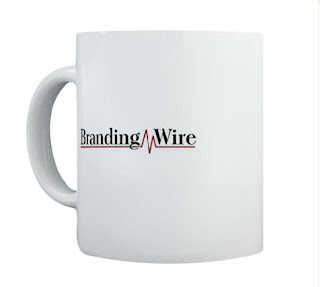 Wow, if I was trying to launch a coffee shop I would be so delighted with all the great marketing tools, tips and techniques on the internet today, thanks to BrandWire's first case study.
Twelve great marketing minds offer analysis and recommendations. From advertising specialties to online meeting rooms, each marketer offers their view of where the company should go. I've tried not to read each of their versions until I write my own suggestions, so here's my take on it:
There are lots of positioning directions you could go, but I favor the one that focuses on a key target market. Now I love coffee shops. I've seen a whole range of ones that target various markets: artists (with a gallery), teenagers (with those huge couches that are hard to get out of), moms (with a toy area for toddlers) and messy customers (coffee shops all in tile that are easy to mop up but they echo so badly with all that tile that you can't have a private conversation.)
Of all the target markets, I'd focus on the business people who are transitioning from corporate world into the consulting world. My reasoning: there are a lot of them who are ready to make this change, but don't need to rent an office just to hold meetings a couple of times a week.
Make it a great gathering place for those without offices to convene. That means internet access. It means tables that aren't too close to each other. It means thinking like an entrepreneur.
Have a weekly promotion that involves dropping in your business card. Develop a mailing list.
Sell purchase cards for the frequent business user. Make the margin on cards not used. Selling cards for future coffee with a slight discount works when people don't redeem the whole thing. This helps the frequent buyer when they want to charge the coffee because they don't have enough cash in their wallet and feel funny about "charging" three bucks for a coffee.
Take the ad specialty route one step further where the business person can co-brand with the coffee place. Your name on one side of the mug, ours on the other. Put together a holiday package for client gifts that the business person can buy into… make it easy for them to do their holiday client gifts with coffee, bisquottis and a travel mug.
Tie the online component to the frequent buyers. Offer to link to their website, blog with a promotion that includes frequent visits or bringing in new frequent buyers.
Many business people don't frequent a place because the coffee tastes good, it's more the atmosphere of a "neutral" location where you can check out the skills and abilities of the possible contractor and the contractor can check out the needs and character of the possible client. So change the tag line from "great coffee at great prices" to something that evokes "a great meeting place for building business" for entrepreneurs, consultants, and other virtual start up businesses.
Become a "business" partner with the organization. Make sure to always give the receipt for tax deduction purposes. You'd be surprised how many coffee shops don't think that is important. Offer muffins as well as low carb alternatives that are not messy to eat.
Feature a product/service of the month for your frequent business customers… maybe profile the company in a plexiglass.
Now let's see how some of the other marketing professionals handled this case:
Martin at The Branding Blog: Opinions by the Dozen
Drew at Drew's Marketing Minute: The Coffee Shop
Becky at Customer's Rock: Coffee House Blues
Patrick at The Lonely Marketer: Time to Wake Up and Smell The Coffee
Derrek at Branding Strategy Insider: What… no coffee post??!? I'll check back later.
Kevin at Strategic Public Relations: Making Beans Magical Again
Lewis at BizSolutionsPlus: Growing a Company from the Coffee Grounds Up
Olivier at the Brand Builder Blog: Branding Wire - The Coffee Company
Ann at Marketing Profs: No coffee post either… I'll have to check back later.
Valerie at Conversation Agent: JavAroma, in love with coffee
Steve at StickyFigure: Growing Coffee - a BrandingWire Challenge
Gavin at Servant of Chaos:

UPDATED POST:

BrandingWire: Coffee and a Story on the Boil.
So you Starbucks, Arabica, Panera, Caribou Coffee, Main Street Coffee, Green Mountain, Susan's Coffee, Phoenix Coffee, Krispy Kreme, Dunkin Donuts and so on… Watch out, our unnamed coffee shop may be the next brand to take the country by storm.