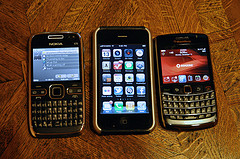 It's hard for me to believe that 45% of American adults own a smartphone as reported in a recent study on smartphones by the Pew Research Center.
Seems like desk tops are quickly becoming a thing of the past. Over coffee this morning, one of my friends mentioned how she purchased a book from an email with a one click on Amazon… from her phone.
What marketing programs are you planning to take advantage of the switch to smartphones?